Opening Hours
Standard opening Hours:
Monday - Thursday: 07:00am - 16:00pm
Friday: 07:00am - 13:00pm
Saturday & Sunday: Closed
Bank Holidays: Closed
How much will delivery cost me?
| | |
| --- | --- |
| Micro Parcels | £4.50 |
| Small Parcels | £6.50 |
| Medium Parcels | £8.00 |
| Large Parcels | £15.00 |
| International Deliveries | Please contact a member of the sales team for best daily rate. |
| Pallet Rates | Priced accordingly based on postcode. |
At present we are not able to offer a next day delivery option. However we aim to despatch all orders, unless stated otherwise within 3 working days.
Our parcels are sent using Evri Courier service and takes between 3-5 days to arrice with you from point of collection.
UK standard Delivery
Orders will be despatched within 3 working days (unless otherwise stated on the product pages)
Delivery service can take between 3-5 working days (including Saturday)
We'll email you a confirmation once your order has been shipped from our warehouse.
A signature may be required on receipt. Unless a specific delivery instruction has been left for the carrier *example: Leave behind bin.
We aim to meet these delivery times but during busy periods deliveries may take a little longer. Occasionally tech updates to our systems or force majeure events, such as extreme weather conditions, will mean that these delivery services aren't available. However, we will always work hard to keep these temporary changes to a minimum. Humber cannot be held liable for any parcels that are lost or stolen as a result of any specific delivery instructions left for the carrier.
European Delivery
Humber offer deliveries worldwide, however this site is set up for UK sales only.
To receive the best daily rate for delivery of items, please contact a member of our sales team on 01482 226100 or email sales@humberribs.co.uk
International Delivery
Humber offers deliveries worldwide, however this site is set up for UK sales only.
To receive the best daily rate for delivery of items, please contact a member of our sales team on 01482 226100 or email sales@humberribs.co.uk
Pallet Delivery Service
Pallet services are priced base on postal codes.
The prices shown are automatically calculated and are the best rates that we can offer.
Pallet deliveries will be booked & collected within 48 hours, unless stated otherwise on a product page and deliveried within 2-3 working days.
In some cases forklift facility may be required in order to offload the delivery.
What if I'm out when you try to deliver?
Hermes will always make three attempts to deliver your parcel. They'll leave a calling card to let you know when'll make their next attempt, which is usually the next working day.
You won't be able to collect your parcel from your local ParcelShop or Depot.
If you don't think you'll be in for your next attempt, you can diver your parcel to a safe place or neighbour via the tracking link.
Where is my order?
Tracking your order has never been simpler and there is no need to contact us. All you need to do is log in to your account, select the order and click on the 'tracking number'.
Alternatively, click the link in your dispatch confirmation email to check the progress of your order.
Can't find the answer you're looking for? You can call us on 01482 226100 to ensure your query is dealt with today. Alternatively, if your query isn't urgent, click the 'email' link.
If your estimated delivery date has passed and you haven't received your order, please contact us so we can help you further
Can I amend my order once it has been placed?
Where possible we will try to accomdate a change to an order, but this is not always possible.
If your item is 'made to order' and has already been programmed into production we will not be able to change the order.
Returns
In order to be eligible for a refund, you have to return the product within 14 calendar days of your purchase. The product must be in the same condition that you receive it and undamaged in any way.
After we receive your item, our team of professionals will inspect it and process your refund. The money will be refunded to the original payment method you've used during the purchase. For credit/debit card payments it may take 5 to 10 business days for a refund to show up on your credit card statement.
If the product is damaged in any way, or you have initiated the return after 14 calendar days have passed, you will not be eligible for a refund.
You will not be eligible for a return if your item was 'made to order'.
If anything is unclear or you have more questions feel free to contact our customer support team.
Any return is subject to the following conditions;
All items must be returned along with a copy of the original order confirmation
The product must be unused. In the unlikely event that an item is returned to us in an unsuitable condition, we may have to send it back to you.
Orders which are cut, made to order or are specially manufactured will not be exchanged or refunded
You will receive a full refund of the price paid (excluding delivery charges).
The goods are yours until they reach our warehouse, so make sure it's packed up properly and can't get damaged on the way!
We recommend you obtain proof of postage. Our returns address is: Returns Department, Humber Ribs, 99 Wincolmlee, Hull, HU2 8AH
How do i return a faulty product?
We hope you'll love our products as much as we do, however, in the unlikely event your product develops a fault, the quickest and easiest way to resolve this is to return the item to us.
Please respond to your order confirmation email with images of the fault and we will be able to advise you further.

A refund for the original price paid or an exchange for a product of equivalent value will be offered in the event that a manufacturing fault is identified.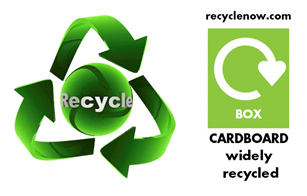 In today's society, helping the environment in every way we can is at the forefront of our minds. Recycling and reusing materials are something that we should all be doing, by way of habit.
Recycling is no longer sufficient, we reuse as much of our waste as possible. Diverting used boxes from recycling to reuse is the best all-round solution for our cardboard waste. The process reduces costs, reduces waste and is great for the environment. Cardboard box & packaging reuse is the responsible way to treat packaging waste.